---
In the footsteps of JK Rowling
---
comprehensive walking tours inspired by Harry Potter
"
This tour is a fun fusion of creativity, wit and a passion for Harry Potter! Not only was the tour guide creative, funny and knowledgeable, but he also provided us with so many sweet surprises along the way!
We made our way to various historic sights in Edinburgh all the while listening to informative stories that will certainly delight seasoned wizards or simply Muggles looking to learn more about British culture.
Having been to many Harry Potter related activities (Universal Studios, The Cursed Child, etc), I can confidently say this is one of the top Harry Potter experiences!
Our tour had children, adults and seniors and all of us found something to enjoy. There is a lot of walking involved and at times you will need to listen carefully, but you will certainly be delighted that you did this. Sam's creativity is contagious!
"
The Potter tour hallows
Making Rowling shine as a role model.
What can JK's life teach?
How to succeed at a creative life
How to respond to failure
What defines a good person
Beat the odds with prioritisation
---
The ethics of Potter
What can we learn from
characters' flaws & fate?
Heroism, thinking for yourself rather than being governed by committee
---
Rowling's work teaches
how to be inspired,
obsess to grow originality,
break through blocks,
stay focused
---
Extend the magic
with connections between Edinburgh & lesser known Wizarding World creatures & history.
Sorting ceremony for fun-lovers
A loving journey across the Athens of the North, packing in more of the sights and all of the excitement of JK Rowling's rags to super-star story. Create memories that endure.
Skip to the 3 hour tour
I wrote this tour for you.
This tour has a good amount of stairs up the side of a volcanic vent to outside Edinburgh Castle. Don't worry, if we need to amputate your legs the Royal Infirmary will give you a Mad Eye too. If you make it down again and survive to graduate you'll have seen over 50% of Edinburgh's gothic fantastic, the Hogwartian Old Town.
In addition to all that's on the shorter tours this includes more:
Magical Beasts & Eddie 'Newt Scamander' Redmayne's cave.
JK's spell to overcome anxiety & writer's block.
The thunderous Harry Potter book launch at Edinburgh Castle.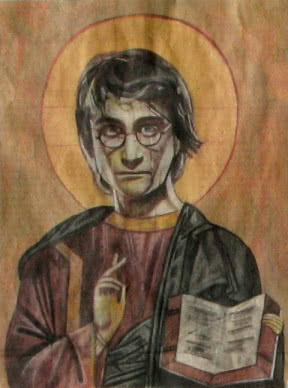 Is Harry Jesus? Rowling's Christianity & spirituality in the wizarding world
The most seductive restaurant there is, The Witchery.
How community helped Rowling succeed.
The motivation for The Daily Prophet's Rita Skeeta.
Inhale the sweet scents at the Witches fountain, where witches cool down after a good toasting, and discover how Rowling used our witch trials to add a texture of reality to the Wizarding World.
Lunch in Spoon or another cafe where Rowling wrote.
Some games & possibly witch craft classes over lunch.
Lines with a blooded Quill (just kidding?).
It's the most writerly tour, giving:
A Tool to convert cliche to originality
A strategy to overcome writer's block
A half a dozen illustrations of transmuting misfortune into story beating with heart
A mindset for using failure like a piston
It may even transport you to a magical world, at least if the wind from Edinburgh's 11 breweries is blowing the right way.
It's a lot more dark and gritty


kind PotterTrail guides evaluated my tour
The more difficulties a person has overcome, the more you can learn from them. This tour has the most stories from Rowling's instructive biography, which I hope will inspire those ready to achieve more.
Live Rowling's struggle and triumph and discover the best of "Yon empress of the North" - Sir Walter Scott.
Loading...
This is an introductory price, £49 for an entire group of 1 to 6 participants. Try changing the number of people... See?
It's £49 no matter the number for 5ish hours - rip off!
Lunch will be an extra around £8-10 a head, unless you're looking for something light - £5 for a thick soup & a bakery of bread. Childrens' meals available.
It really needs at least someone in the group to have read most of the books. If you don't expect too much you'll probably like it.
I can often do this tours on weekdays not listed above on request. Any questions?
Contact Sam
As reported in

THE TIMES
JK Rowling is a moderately influential woman who's sold a few books. On this tour we dive deep into her history. Learn to use failure as a springboard, be inspired, stay committed and conquer the world. Discover the sights that inspired her and the cafes which fueled her. Experience how, through her adopted daughter, Edina once more left footprints upon the world.
Over 3 hours learn the entire genesis of Harry Potter, from lightning striking on a Manchester train to becoming a pillar of British culture and shaping a generation.
180 minutes might sound like a long tour, it is in the cold, blessed Potter Trail is 75, ahh warmth, bliss. But if you're into Harry Potter there's some stuff I want to show you.
Explore 40% of Edinburgh's Hogwartian old town, discover fabulous gothic scenes off the Muggle-track, the brickwork of Rowling's imagination.
Learn how an unhappy marriage was the birthing of the world's most beloved books.
Feel how Rowling's grief deepened the stories.
Cower in terror as we meet dragons, sphinxes and a unicorn. (outside mating season)
They only gore folk they like


Professor R.H.
Weekdays we can visit Old Parliament hall & learn how British history inspired the history of the wizarding world
Wouldn't it be cool if Rowling's thoughts and example could empower you to lead a more fulfilling, rewarding life? Wouldn't it be cool if there was a tour that showed the way?*
We carry all the power we need inside ourselves already


JK Rowling
*I want to go on that tour.
If you're considering a tour for somebody you love, who has read the books and loves Harry Potter, then you tread in the footsteps of others, they are legion on my Facebook. No terrible reviews so far (touch a wand, all the wands).
Private tours were chosen by the staff of:
60
day money back guarentee
If you book through my website and at the end you feel my tour pongs like Merlin's saggy pants I want you to ask for your money back. I want my fellow Potter-heads to have the best time, bar none, I want to be deserving of folks attention and would value the feedback.

This offer lasts for 60 days from the end of the tour, guaranteed no Quibbler.
Booking is required below, or by contacting me. Reconsider Harry's saga from a new(er) perspective, based upon Joanne Rowling's trials and tribulations.
Loading...
This tour is also sold elsewhere where I'm charged a good few Galleons for access to their marketplace. If you buy direct from me my love for you is Won-Won limitless.
1 minute to book but if in difficulty
Contact Sam
Starts top, besides the statue of the Duke of Wellington on his horse Copenhagen, opposite the Balmoral Hotel
If you just thought 'They were in different years!'
Five more points from BRAVES for being an insufferable know it all. You should come on my tour.
Enter Greyfriars Kirk-yard and the Harry Potter connections explode. We visit you know who's grave, a possible inspiration for Hogwarts, attempt to wake Peeves and explore some of the wizarding world's lesser known traditions and tales.
We'll hustle down a cobbled Alley, full of dark doorways, crooked stairs and the watching eyes of shopkeeps, where could it be?
At the foot of Victoria Street - Edinburgh's 'Diagon Alley' - we'll raise our hoods and study our shoes, Eaters of death be prowling. We'll quietly climb to Ka-chingotts for a bit of DL. Dragon Liberation. That'll warm us up.
OK there might be a wee bit less danger to life than that, but we'll see everything the bloggers write about and a few things more. And you'll have the time for The Castle and other activities. Do it all or die.
It seemed more adult


Ina Bloemer, Edinburgh university student organiser chose Potter Tour
Don't let the cruel High Inquisitor catch you, blast out on your broomstick.
Contact Sam
As featured in the:
Compare all Edinburgh's Potter tours
Had a young witch on the tour today, she doesn't even need a broom
Do you visit the grave of He Who Must Not Be Named? You bet your Longbottom. And we see the "birthplace of Harry Potter", but learn more with treasure undiscovered by travel bloggers: Merlin's beard book!
Why choose me?
---
More Rowling, more of the city that inspired her, more Magical Beasts.
Art Credits
Old Parlimanet Hall illustration from the magazine The Graphic, volume XIX, no 479, February 1, 1879.
Harry Potter in the style of weeping Jesus came via a blog & is by an unknown artist. If it's you, I bow to your talent, please contact me.
Disclaimer
While this tour is inspired by Harry Potter and designed for Harry Potter fans to have the best visit, it is not endorsed by or affiliated with Warner Brothers. While I'm a fan, and would love to go on a tour of Edinburgh with Rowling or even Pottermore, I'm not associated with them, or JK Rowling's publishers' either. Besides I want her to keep writing fantastic Fantastic Beast's movies.
The tour is a scripted tour which is my highest achievement and due to the passage it took to create it, my life's work. Please do not reproduce or copy my tour, if you wouldn't want to be stolen from and devastated please don't help the Dungs of this world do so to me. Review it instead, that's the greatest tribute and help.